Well, it was the question a couple of days ago. Today my question is what happened to this post? It disappeared... into thin virtual air. I am genuinely perplexed. I'm hoping that I can find a way to recapture the original content, but I'm supposed to be packing. Remember? I'm glad you do because it is something I'd rather forget.
I'll do my Detective Doolittle work later to figure out where my content went. In the meantime, on to the pictures with very little creative content this morning.
Introducing Stephanie... she is a lovely reinvented side table made of sturdy wood, with Anthropologie pulls (I couldn't resist them), and harlequin design. Stephanie's favorite activity is sitting in the living room near the couch. When she's not by the couch, she likes to sit near the bed.
Isn't she lovely?
Stephanie with some fun pillows in the background.
Up close of the pulls.
Up close of the harlequin. I was very happy with the way it turned out.
That's right, another up close.
Work in progress mirror. Can you tell the dog had just jumped off the couch?
See what I just did? I introduced the side table like she is a tot on a beauty pageant. Lucky her, I didn't throw her into a tanning bed.
Thanks for coming along for the ride. We'll be playing detective later today so bring along your magnifying glass!
Linking with:
http://www.betweennapsontheporch.blogspot.com/2012/05/short-or-tallplease-help-me-choose.html
http://todayscreativeblog.net/ideas-for-crafting/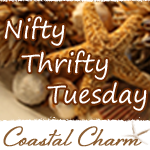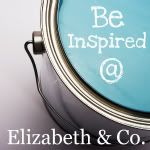 Miss Mustard Seed